An old-fashioned red barn wedding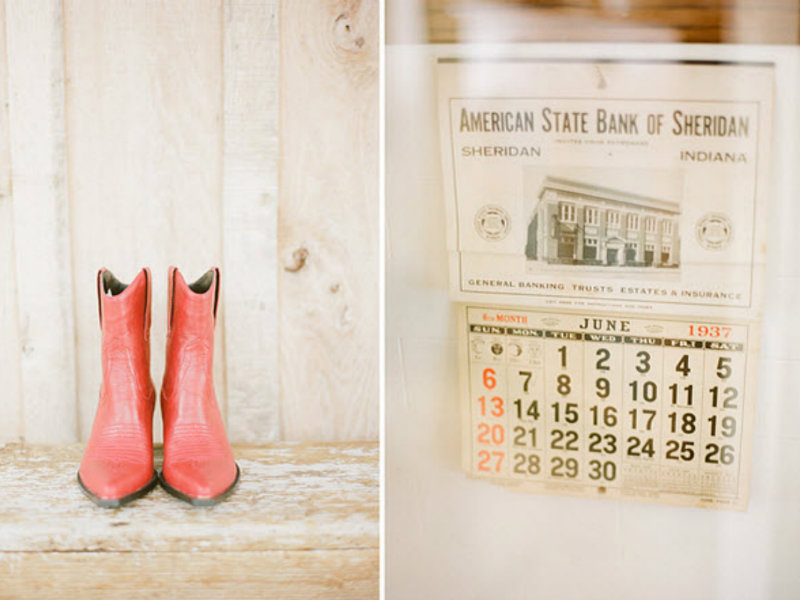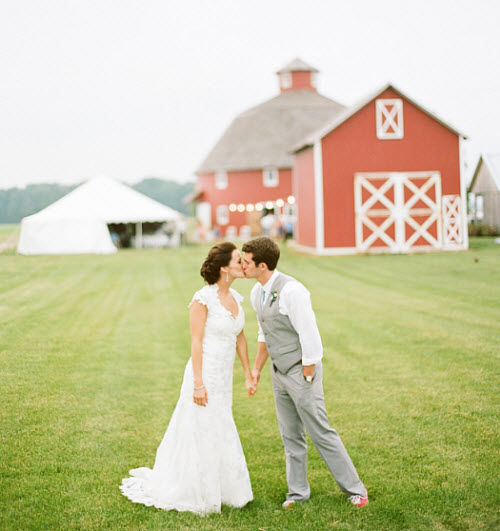 Are you a rustic romantic? Then maybe you've been considering a barn wedding.
If you haven't quite decided yet, then browse through these inspirational photographs and we think you're going to make a decision pretty quickly.
Because if you like rustic and the countryside, there's nothing better than a barn wedding done right. This gorgeous one captured by Austin Warnock Photography hits it right on.
Here's what we particularly like about it ...
Bridesmaid dresses with chunky belts and cowboy boots - genius styling there!
Red cowboy boots for the bride - very sassy and great for the photographs!
Check out the cake table. Mm hm.. This couple OWNED the day by not having a cake tier - but having different cakes laid out on a cake table, doubtless in different flavors. (Because one flavor doesn't suit all, does it?)
And yet - with the addition of some well-chosen lace, this wedding is dreamily romantic too. The bride's classic gown is traditional and classy, and we love the detailing on the bodice. Wear a gown like this and you'll probably want to wear your hair in an updo - at least to start - all the better to show off the decorative neckline.
Spot the touches of blue too, which weave their way throughout these images. On the groomsmen, on their sky-blue ties and buttonholes and in the flowers on the bridesmaid's bouquet and the bride's showstopper.
Some evocative old vintage touches here to go with the historic red barn. Check the calendar from 1937, the old wagon decorated with bunting ...
The more we look at this wedding the more we realise how beautifully simple it actually is - this is not a grand location but it's historic and memorable and with some cleverly chosen props the bride has made it all her own for her big day.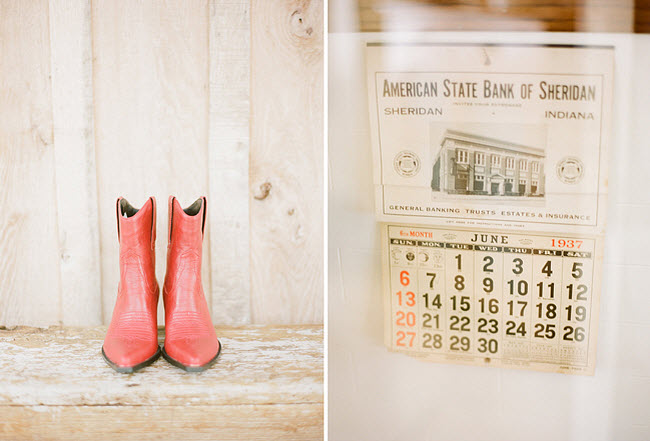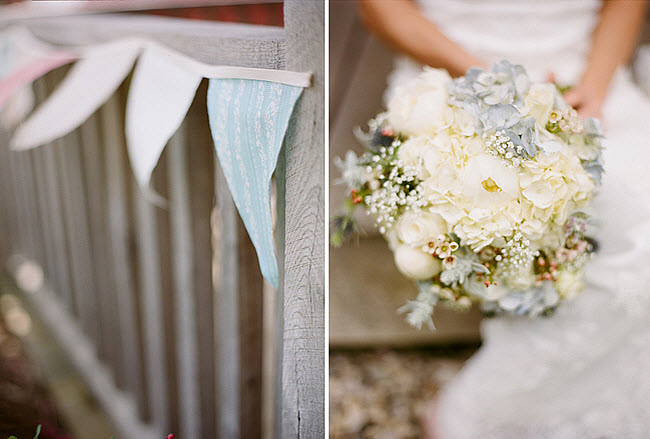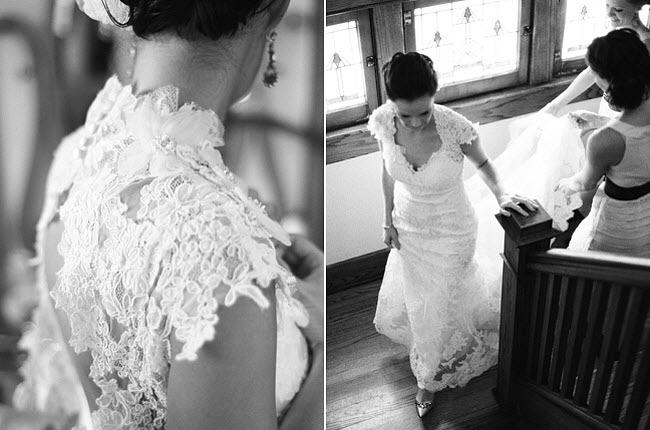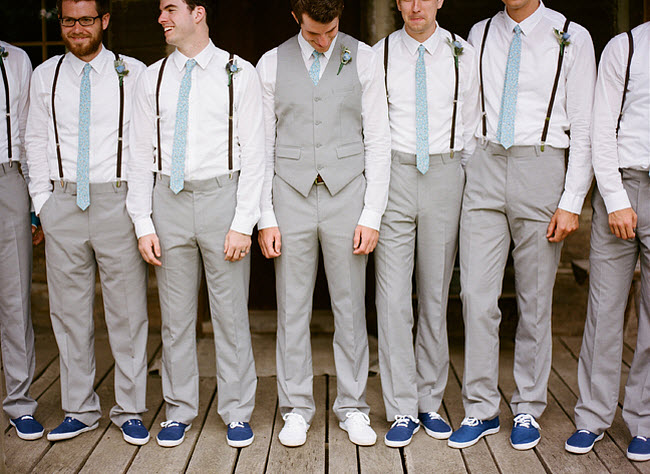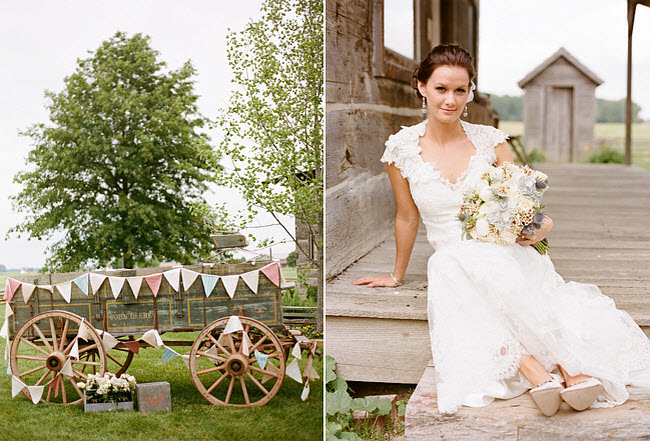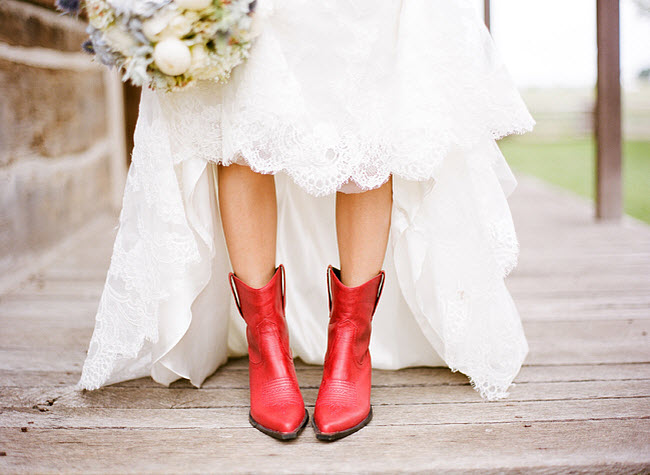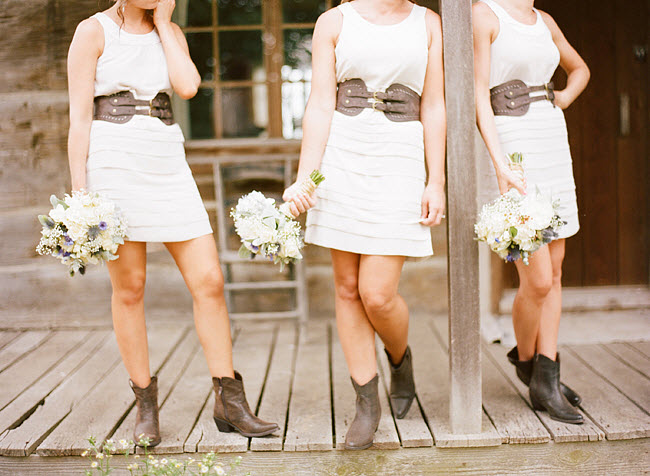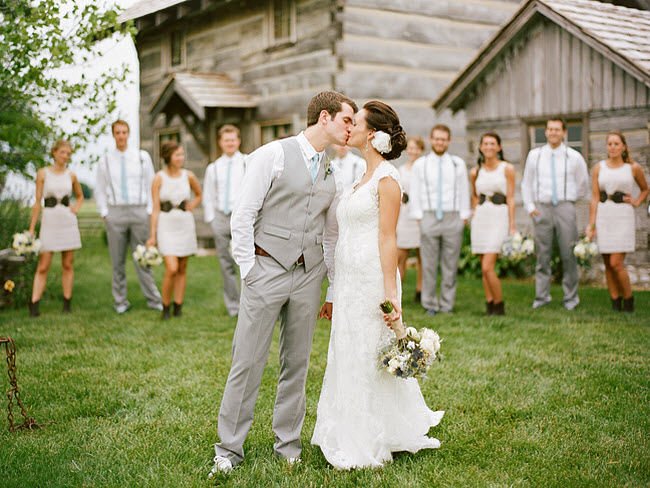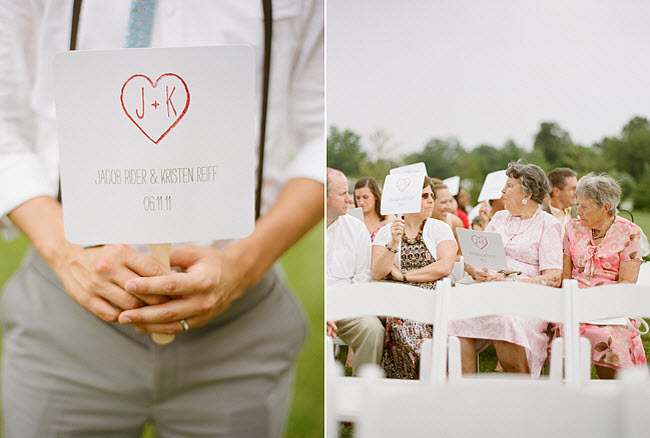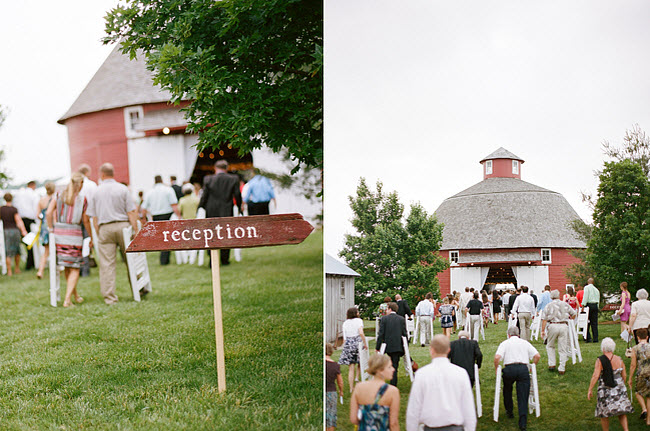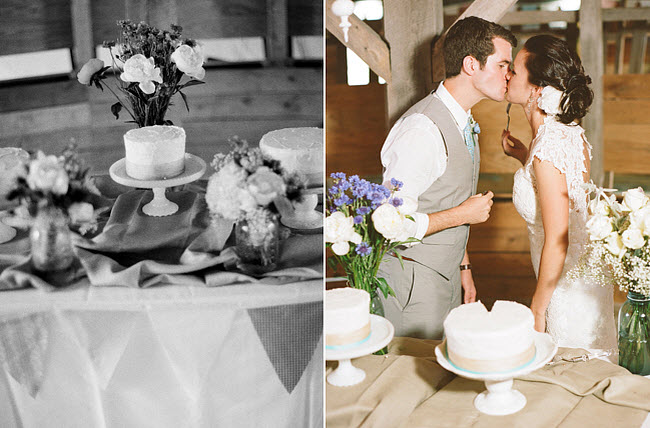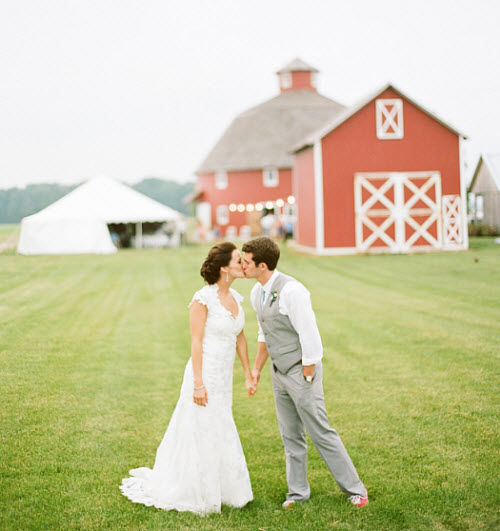 Images by Austin Warnock Photography