Transform your wedding reception into a cherry blossom-filled forest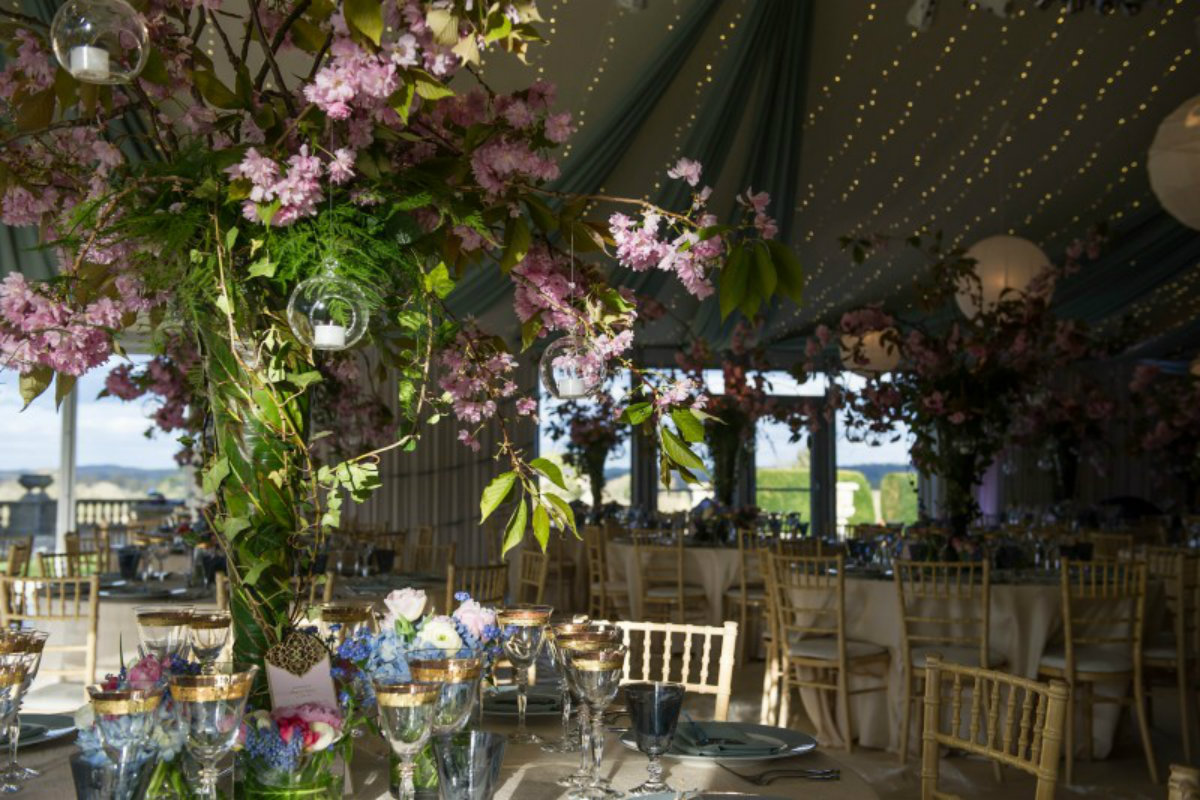 Every year when the blossom trees come out I am struck by the precious, delicate beauty of the flowers and find it one of the most beautiful of sights.
And of course, I'm not the only one! The cherry blossom season in Kyoto is one of the world's most glorious natural events.
A canopy of blossom for your wedding day
So how would you like to turn your wedding reception into a cherry-tree blossom filled forest, like this one here?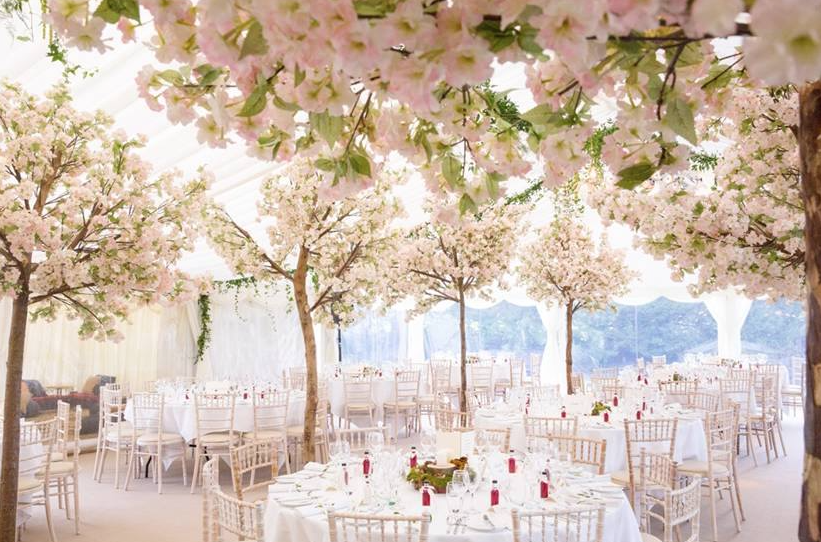 I challenge anyone to find a more beautiful, show-stopping sight than this incredible set-up from the innovative venue styling, marquee decor experts, Crescent Moon.
This is a company that really knows how to decorate a venue beautifully. Of course, it could be said that Kate Middleton kick-started the wedding tree trend six years ago when the aisle of Westminster Abbey was lined inside with trees, giving her a forest-style walk to her prince.
Crescent Blossom have two options for brides wishing to replicate the look. An avenue of artificial blossom trees as shown above within a marquee or room, or using the fake cherry blossom trees as table centres as below.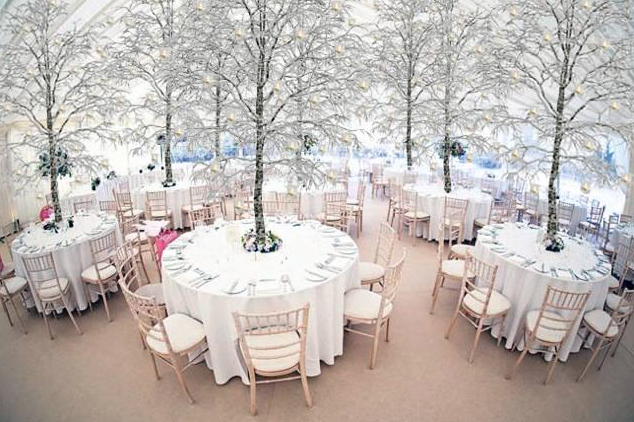 In my opinion, both look completely beautiful.
The blossom-filled forest would be perfect for a spring or an early summer wedding day - particularly if the wedding is uncertain and you're marrying in a marquee. By decorating the interior of your venue you really can bring the outside in, and not worry about any potential rain.
In winter, the bare trees decorating the table will give a winter forest effect.
So if you want to have one of the most romantic wedding receptions ever, take a look at Crescent Moon's website and see how the experts use blossom trees - it really would give you a wedding day look that you and your guests would never forget.