Download this FREE kids activity book
Having kiddies at your wedding? That means you need some kid friendly entertainment ideas to keep their little hands busy. I have one great addition to add to your stockpile of ideas. Found on Lovely Indeed these DIY wedding activity books are sure to keep the kiddos happy. And the best part? They're free and downloadable. Here's a peek: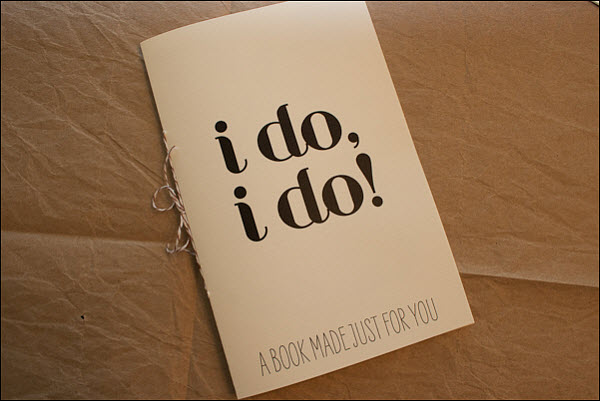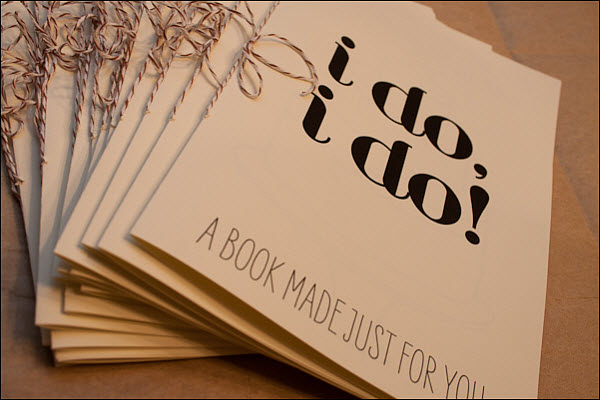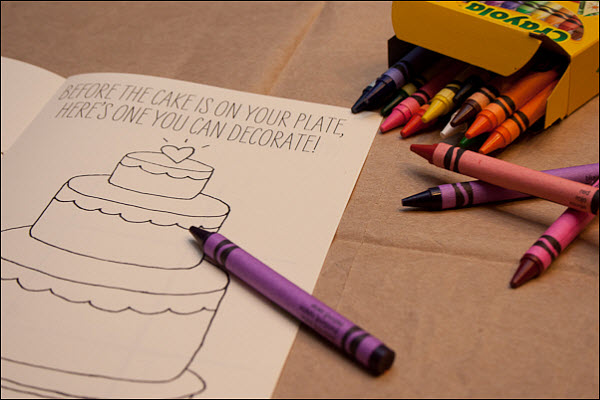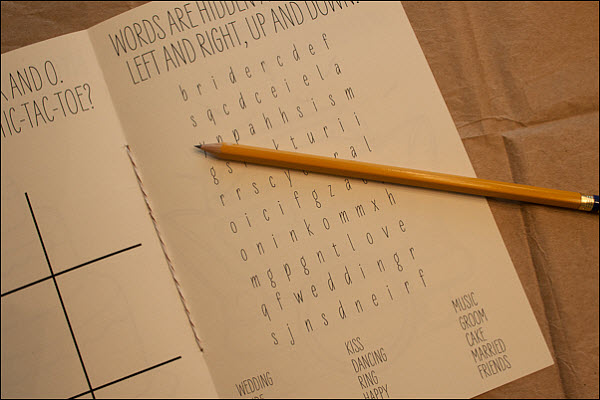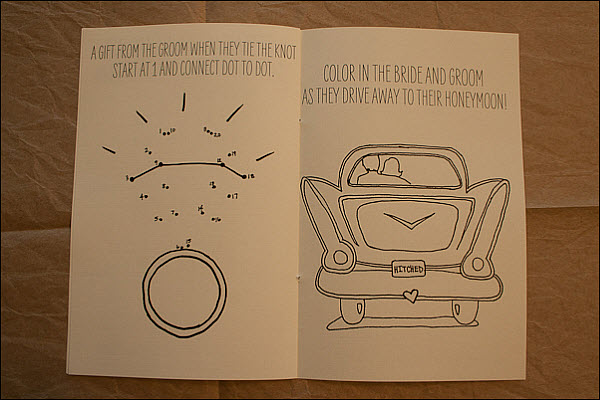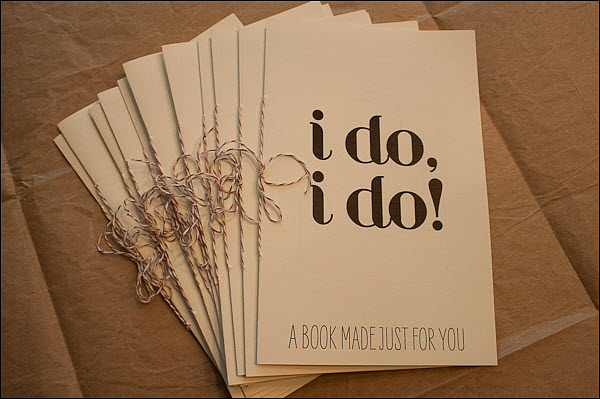 To get your own activity book head on over to Lovely Indeed and get printing!
Just a few notes:
All you have to do is download the PDF file, hit print, and go make some copies! You'll have to do a little double-sided action to get the pages in the right order, but you get the idea.
A few pointers for printing and using the template follow below.
The template prints best if you actually download it and print from a Preview program. Choose Print Options, then under Scale, select "Fit to Page" for the best results.
The pages are not out of order. If you are printing at home, print out the page with the car on it, then on the back of that same sheet print the front cover of the booklet (ensuring that it doesn't end up upside-down). Next, print out the page with the cake on it, and on the back of that same sheet, print out the tic-tac-toe page.
Dressing it up
For a fancy finish, get some striped twine, punch two holes in the spine of the book, string the twine through from the inside, and tie a little bow on the outside. (All available from a good craft shop.) Set out some crayons and pencils at your kid table, and they'll have a ball. Have fun!