Mismatched bridesmaid dresses - so many reasons why they're a great idea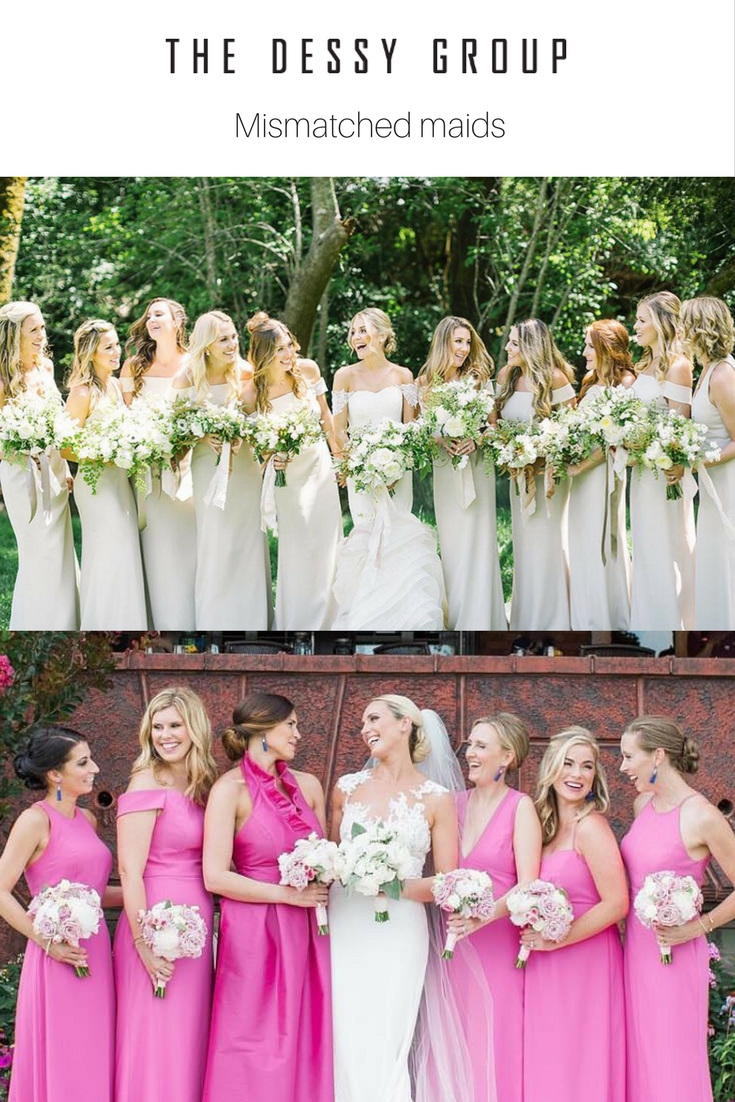 (Images via Dessy Facebook page)
Weddings aren't 'cookie cutter'
How you display your individuality and taste on your wedding day is entirely up to you.
You don't have to dress your bridesmaids exactly the same
You don't have to have a cream or ivory dress
You don't have to have a white tiered wedding cake
You don't have to wear a veil
You can get married morning, afternoon or early evening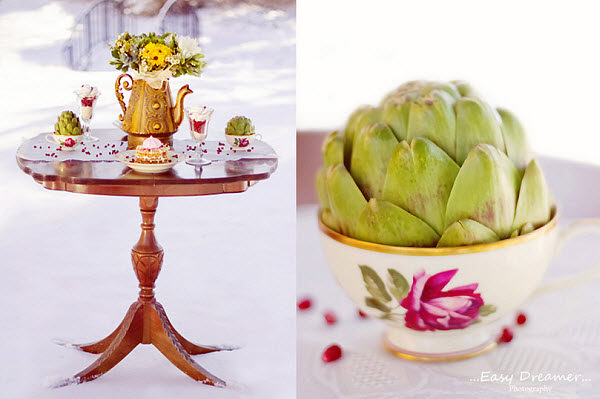 We found this great inspiration for mis-matched bridesmaid outfits via Easy Dreamer Photography to help give you some inspiration into the great world of 'anything goes' when it comes to bridesmaids. These girls aren't dressed like traditional bridesmaids at all - but this look really works, particularly if you're a bohemian, quirky sort of a bride.
Oh, and we love the idea of using globe artichokes as table decorations. A real talking point.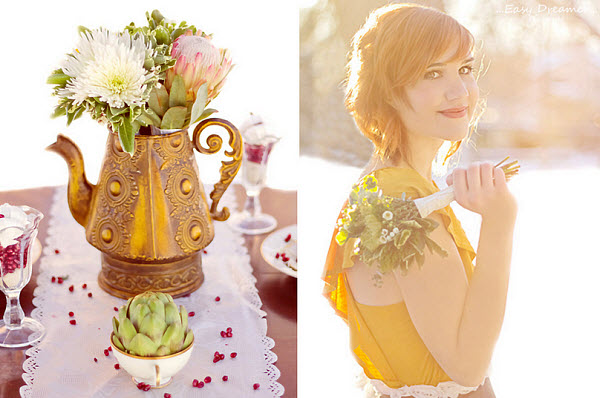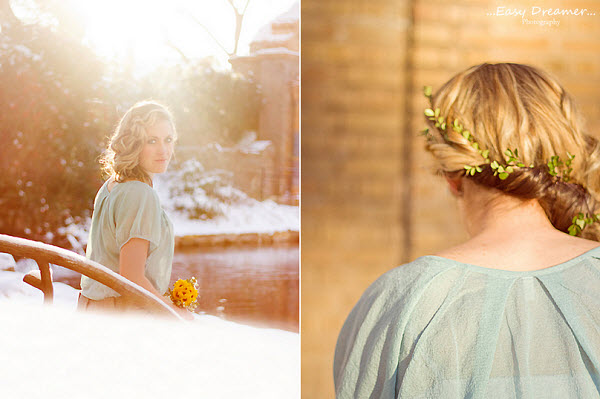 Couples now have so many options to personalize their Big Day. From decorations to venues you can make your wedding into exactly what you've envisioned.
One great way to individualize your day is through fashion. Bridesmaids can now wear matching dresses, mis-matched dresses, homemade dresses or evening gowns. Now, of course we at Dessy are partial to dresses, but love the trends of having a rainbow of colors where each bridesmaid wears a different color. Or, having the same color but on a different dress for each maid.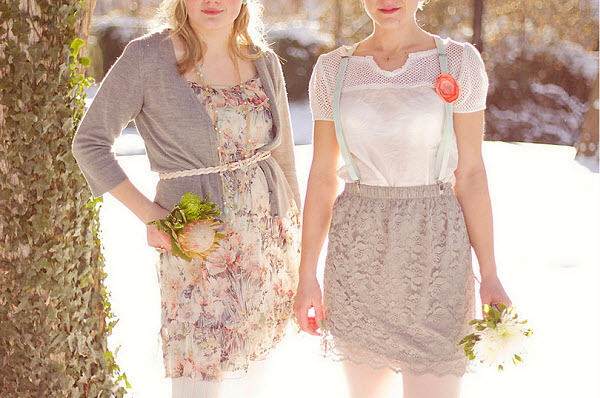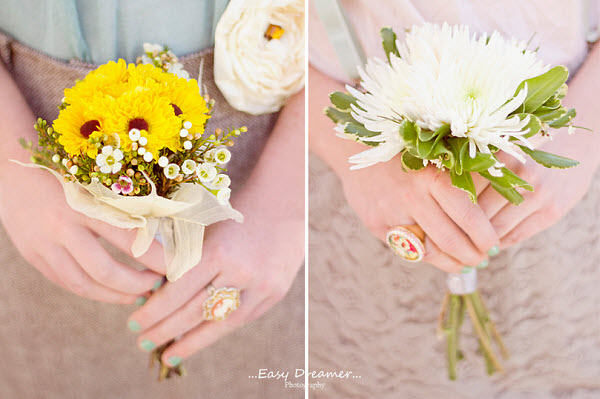 Look through these images and this bride really hasn't chosen traditional wedding colors at all. And yet the photographs are still romantic and dreamy.
That's because she's really worked out her color choices and cleverly threaded through some similar hues. Check the mustard coloured frock which works perfectly with the acid green of the flowers. The floral dresses. The blue beads matching the nail polish choices.
Bohemian certainly but very beautiful too.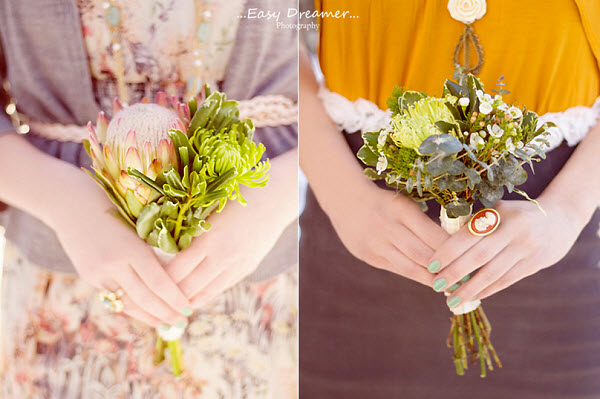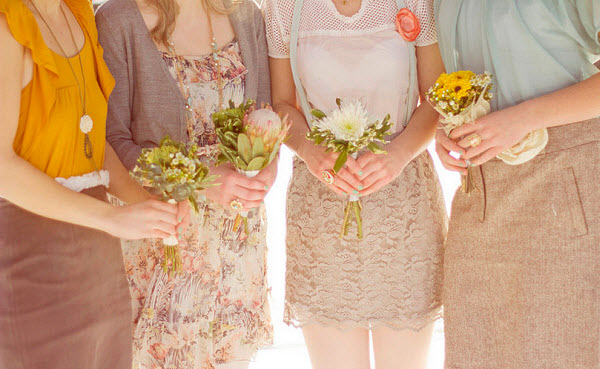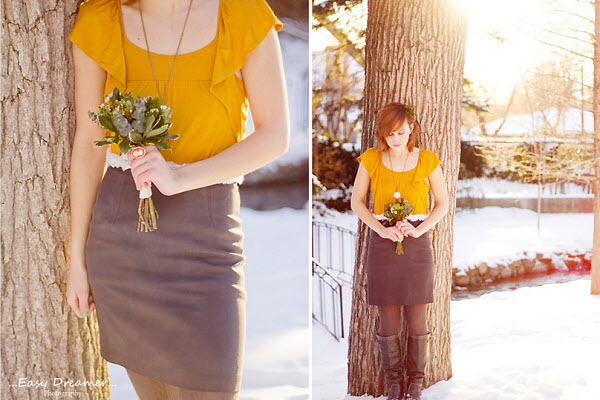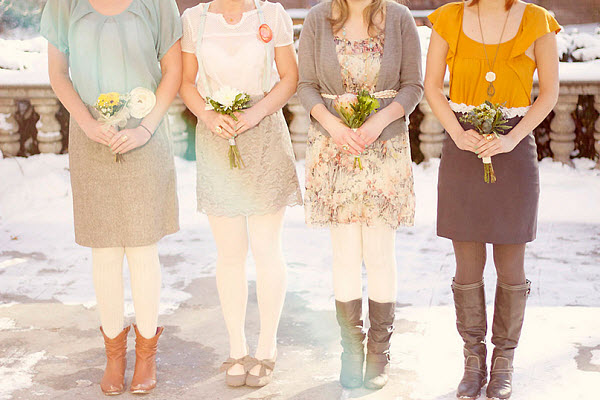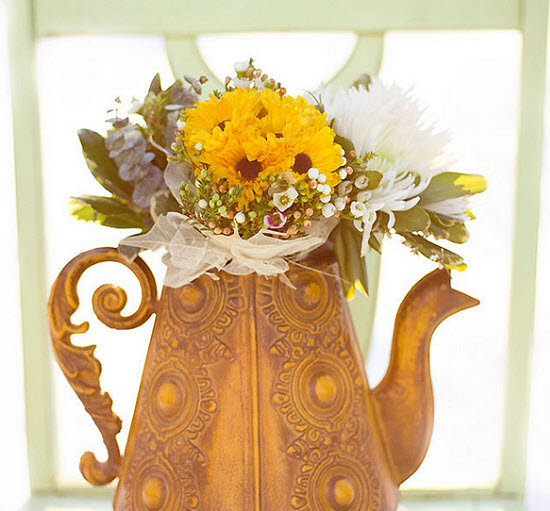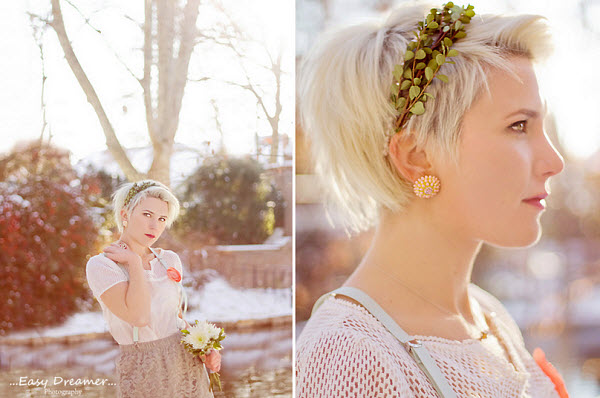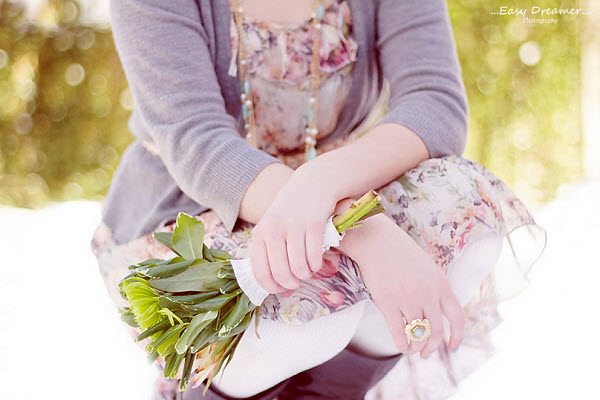 Images by Easy Dreamer Photography