5 easy DIY ideas to decorate your wedding pews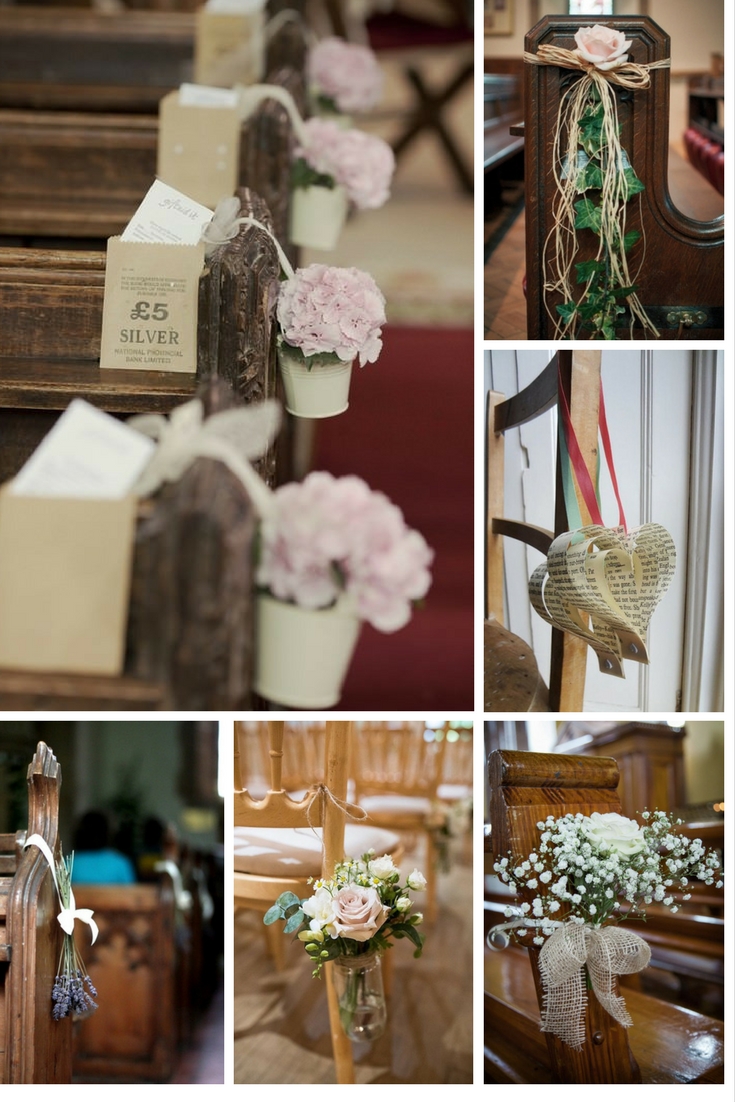 It's that wow factor moment. You know, the one when your guests walk into your church or your wedding ceremony for the first time and see just how beautifully decorated everything is.
And if you're thinking about DIY-ing some aspects of your big day, then it's worth considering decorating your pew ends yourself - or asking a talented friend.
You can use some pew end decorations afterwards at the party
Dried pew ends - like lavender or decorations - can be put in place the day before
Pew ends don't have to be expensive or use expensive blooms
Here are five ideas for wedding pew ends to consider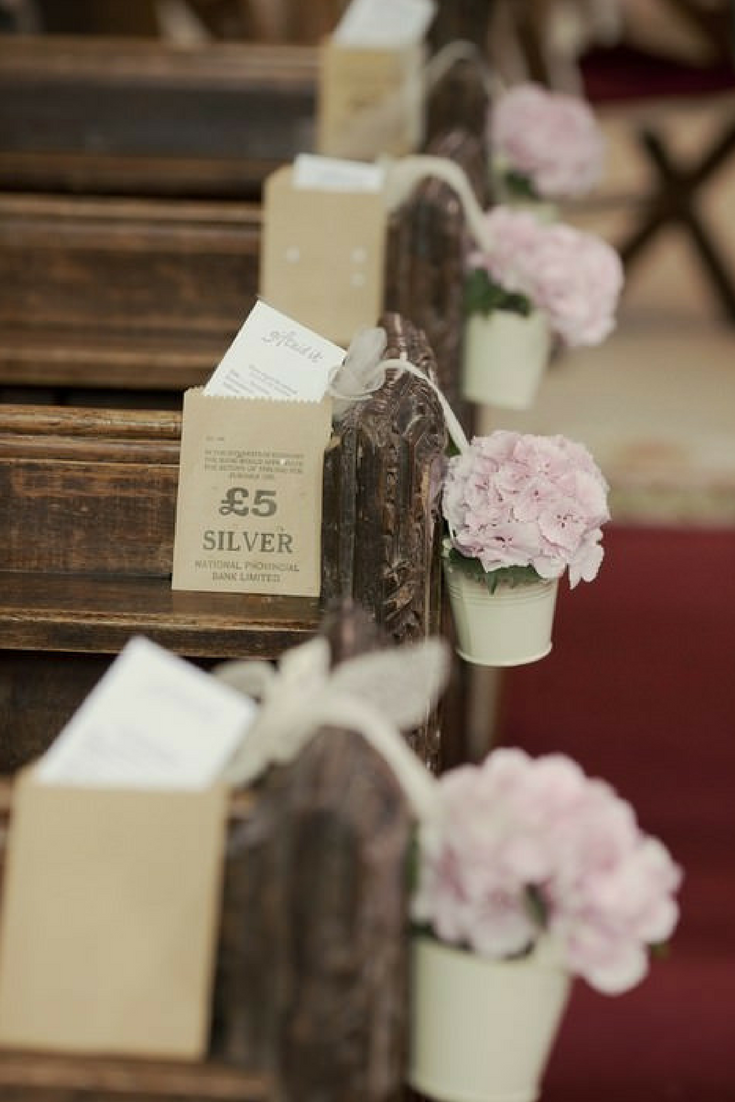 1.Hydrangeas in mini buckets. This is really, really easy and you don't have to have any particular skills at flower arranging either. Just buy some simple hook-on mini buckets in either cream or zinc and put a hydrangea bloom in every one (in water of course). They'll lighten up dark pew ends to perfection and afterwards you can have them taken along to the wedding reception to do double decoration duty!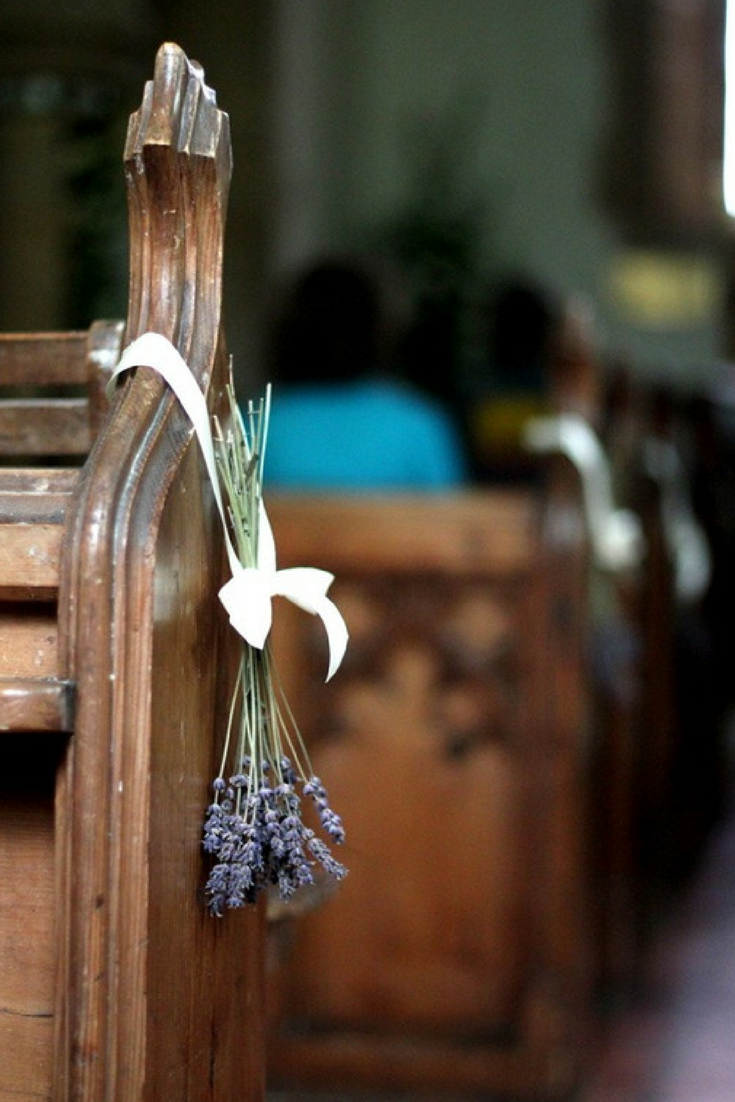 2.Lavender bunches. This is an inexpensive idea that you can organize well ahead of time. Pick lavender blooms - about 20 to a bunch would be good - and then tie with ribbon, looping the ribbon over the pew end. What could be simpler? You could make your lavender bunches a few days before and then put them in place as early as possible, because the lavender won't wilt. In fact, it will smell better the drier it becomes!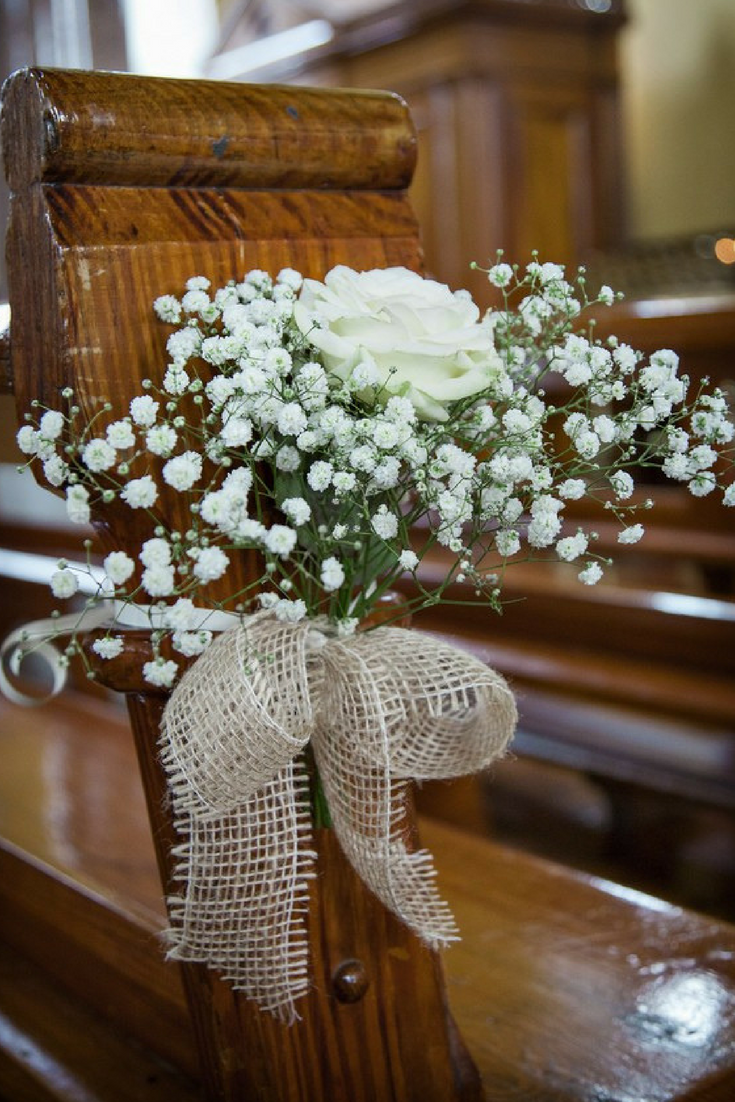 3. Gypsophilia and burlap. Another low cost DIY wedding idea that works really well when you're having a rustic wedding day. Gypsophilia, or Baby's Breath, is one of the cheapest blooms around and you can buy big sprays of it for very little. Tie a decent sized spray together, and then create a bow from hessian (you'll find a bow tying tutorial here). Add in a contrasting rose if your budget permits.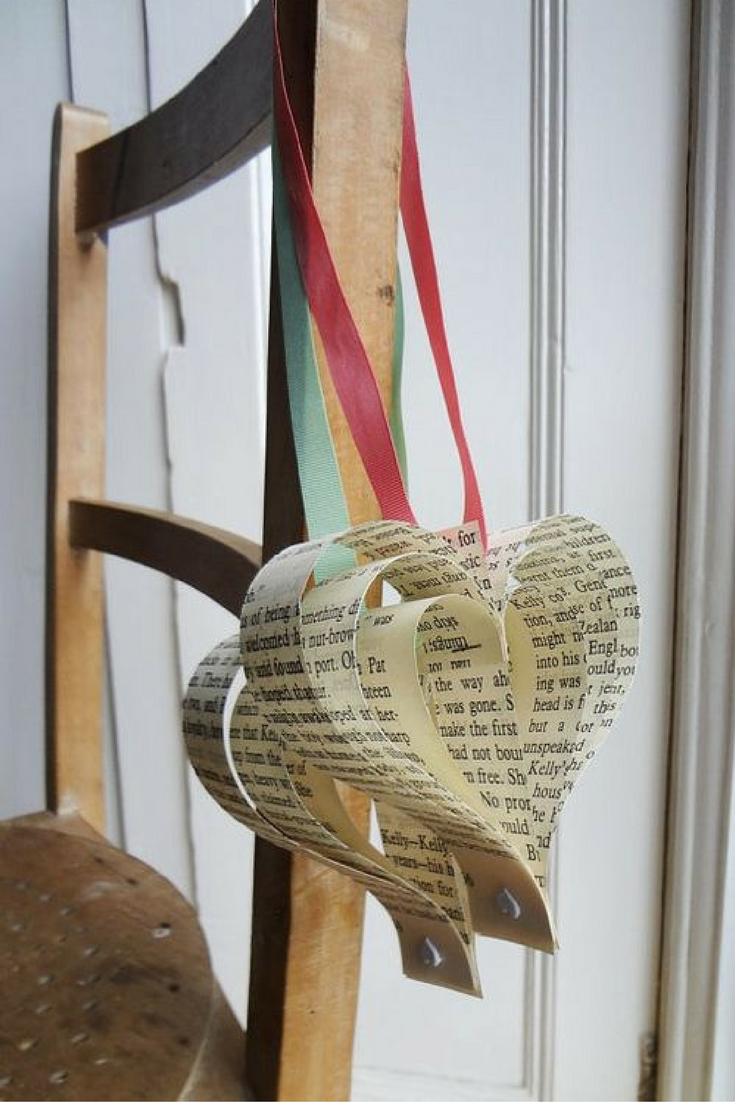 4.Paper strip hearts. Choose sheet music, colored paper or pages of text. This is another decoration you can prepare well ahead of time. Use contrasting ribbons to loop the hearts around the pew ends. Wondering how to make them? Here's an easy to follow tutorial on making paper hearts just here that will tell you everything you need to know.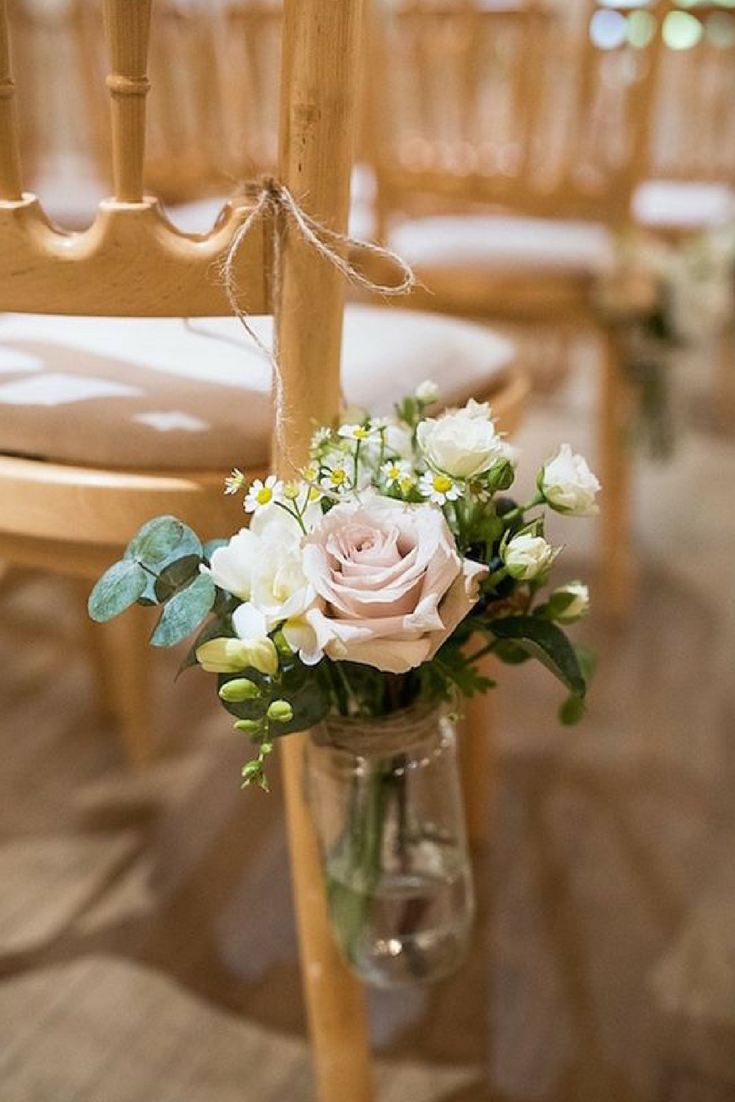 5.Rustic jam jars. Again, here's a very simple idea but it's very effective. Choose jam jars (Mason jars) in the right size for your pew ends - we'd suggest something fairly small - fill with small posies of rustic blooms (we're not talking amazing flower arrangements here, just something loose) and then tie with string to the pew end. Get them collected up at the end of the ceremony so they can decorate your reception venue.
Image credits from top: Boho Weddings, The Natural Wedding Company, Weddings Online, Etsy, Whimsical Wonderland Weddings
Image credits from top left: hydrangeas Boho Weddings