10 Things You Don't Want To Be Saying (Or Thinking) The Week Before Your Wedding Day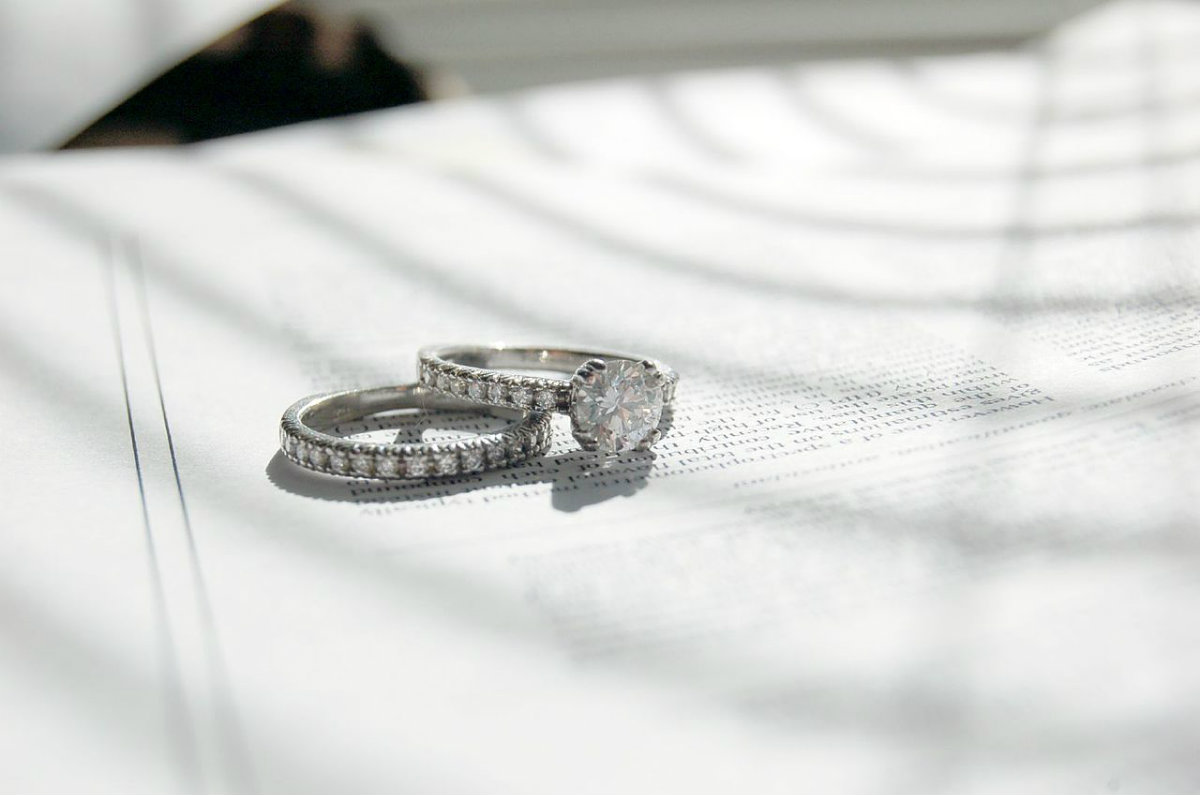 There's a lot written about mindfulness these days and being in the moment. Thinking about what is great in your life right now and practising thankfulness. The thing is, if you don't do that you can look back and think: "Why didn't I just enjoy myself at that time because really it was ok."
The run-up to your wedding day should be just such a time. Think about it. You've met somebody you hit if off with and you're planning a life together, with all the support and companionship that brings with it. You don't want to be looking back at the period before your marriage and shudder at how stressed you were, when really you should have been enjoying the build-up. Read our tips below which will help you to embrace this time, rather that see it as something to get through.
1. "I feel completely stressed out by all this".
Don't overdo it. Remember why you're getting married - it's to commit legally to somebody you love and want to spend your life with. It's not really all about the party, the dress you wear, who comes, where you get married. So what if you don't have time to hand-craft all the guest invitations, menu cards, seating plan and thank you cards. Buy them ready-made. So what if your chief bridesmaid announces that she's pregnant and will be in full bloom in your wedding day. There are some beautiful maternity bridesmaid dresses out there. So what if you can't afford to entertain hundreds of people and are going to have to keep your wedding small and select (it's more personal that way anyhow).
2. "My wedding dress doesn't fit properly"
Although many brides embark on a major fitness and diet campaign before their big days, you don't want to overdo it. Remember that your other half fell in love with you the way you are. A good bridal boutique will allow for the fact that you're liable to lose a bit of weight before your wedding day, but you really don't need to walk up the aisle looking skinny and scrawny.
3. "I wish x, y and z weren't coming to the wedding". Remember it's your big day and you should only have people there whom you want to invite. Although if your parents are paying for a significant part of your wedding then they may feel they are allowed to have a say in who comes. If you feel that's taking over or you're not having the wedding you want, then maybe downsize to something the two of you can afford to pay for, so that you can do it your way.
4. "I wish xx (your chief bridesmaid) would do a bit more to help." Sometimes your best friend doesn't always make the best chief bridesmaid. Maybe she's got a busy job that preoccupies her, maybe she's got a young family, maybe she's just not very practical and organised. You might do better to look around at your friends and pick one that has all the qualities a chief bridesmaid needs (organisational skills, time management, imagination, ability to work under pressure ...) and have a diplomatic word with your best friend. She might actually be relieved not to have to take on the role.
5. "I wish we hadn't spent so much money." This is probably the most important thing to think about before you make your wedding plans. Sit down with your fiance, draw up a wedding budget and stick to it. There are plenty of apps out there to help you keep track of your spending and plenty of ways to make that budget stretch further. You really don't want to be starting married life in serious debt.
6. "I wish my bridesmaids were a bit more enthusiastic about what they're wearing." It's really not friendly or kind to force your girls to wear dresses they loathe - even if you think pale pink frills look fabulous and it's what you've dreamed of ever since you were a little girl. Far better is to choose different styles for each maid that suit their individual figures - you can tie the look together by using the same colour. Why not start a Pinterest board of bridesmaid dresses that catch your eye and share it with your girls.
7. "I hope the photography is going to work out alright." We'd always say book a professional photographer. Don't rely on a good friend who has a photographic talent - they'll want to go off and socialise at some point and may miss that crucial shot. Put aside some of your budget for a photographer you've researched cay and let the professional take over. Better still, book a videographer as well.
8. "Why can't my mother in law back off". Difficult one this. But if your mother in law has only had sons getting married, she may never have had the pleasure of getting involved first hand in a wedding. Take a deep breath and try and delegate some tasks to her - she can't then complain she's being left out and you may be surprised at how helpful she can be.
9. "I've just got time for a facial". Don't do it. Having a facial in the week before your wedding day is asking for trouble. A facial lifts out all the impurities in your skin - just in time for a major breakout on your big day. Have a facial - but in the weeks before your wedding day so that your skin has time to benefit and settle down.
10. "Think I'll have a new look for my wedding day and surprise anyone." Do not, do not have a major make-over just before your wedding - with completely different hair and make-up. You may not like the result. Hair takes a while to grow, a new colour may not suit you and you don't want to run the risk of your fiance not recognising you as you walk up the aisle. Have your hair cut and coloured as normal, maybe experiment with some new make up looks in the weeks before your wedding but don't make any dramatic changes.