10 Stunningly Creative Ways to Use Mason Jars at Your Wedding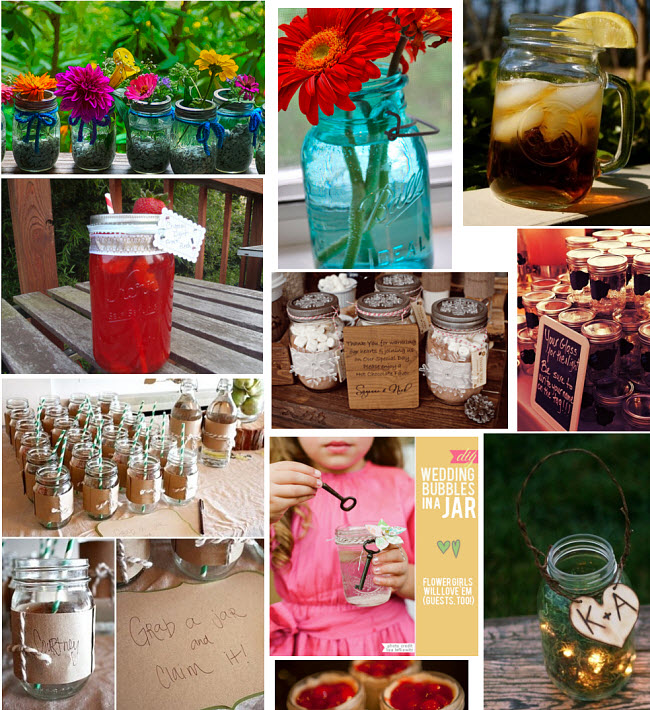 Images by Things in Mason Jars
Mason jars have become a staple at creative weddings in the past few years.
It's not really surprising when you think about it. These simple glass pots are really versatile and lend themselves perfectly to a bit of DIY creative wedding crafting.
10 Mason Jar ideas you'll love to try
Fill with tealights, tie string around the neck and suspend from the branches of trees for instant lanterns (image via Architecture Art Designs on Pinterest.)




Use for informal arrangements of flowers. Gerbera daisies, dahlias and peonies look amazing in Mason jars.
Make mini homemade cookies, and fill small Mason jars with them for wedding favors. Tie each guest's name on the jar with a label (which doubles up as a place setting of course).
Place Mason jars in rows on a bar and fill with cocktails or lemonade. Add stripy straws (all facing in the same direction) to complete the effect.
If you're having an informal barn wedding with a buffet, put a set of cutlery and napkin in a Mason jar, labelled with each guest's name. (Image via Indulgy.com on Pinterest.)




Make up separate jars with S'Mores kits as favors or put on the candy table.
Make up some bubble blowing solution with detergent, pour into Mason jars and attach a bubble blowing hoop alongside. Place by the children's table for instant entertainment (actually this is best done outside). Label each jar with the child's name so everybody gets their own bubble kit.
Create a kids' crafting table at the wedding and put beads, safety scissors, coloring pencils and crayons in different jars.


Organize the children's table. Image via housetohome.co.uk on Pinterest


Add some sparkle and light by creating illuminated Mason jars. Put a small string of battery powered fairy lights in each jar, switch on and shut the lid. Put on your guest tables just before they enter the reception. (Image via Ever After Guide via Pinterest.)




Fill a Mason jar with potting compost and then plant a small fragrant herb (we're thinking mint, rosemary, thyme). Then put on tables and ask guests to help themselves.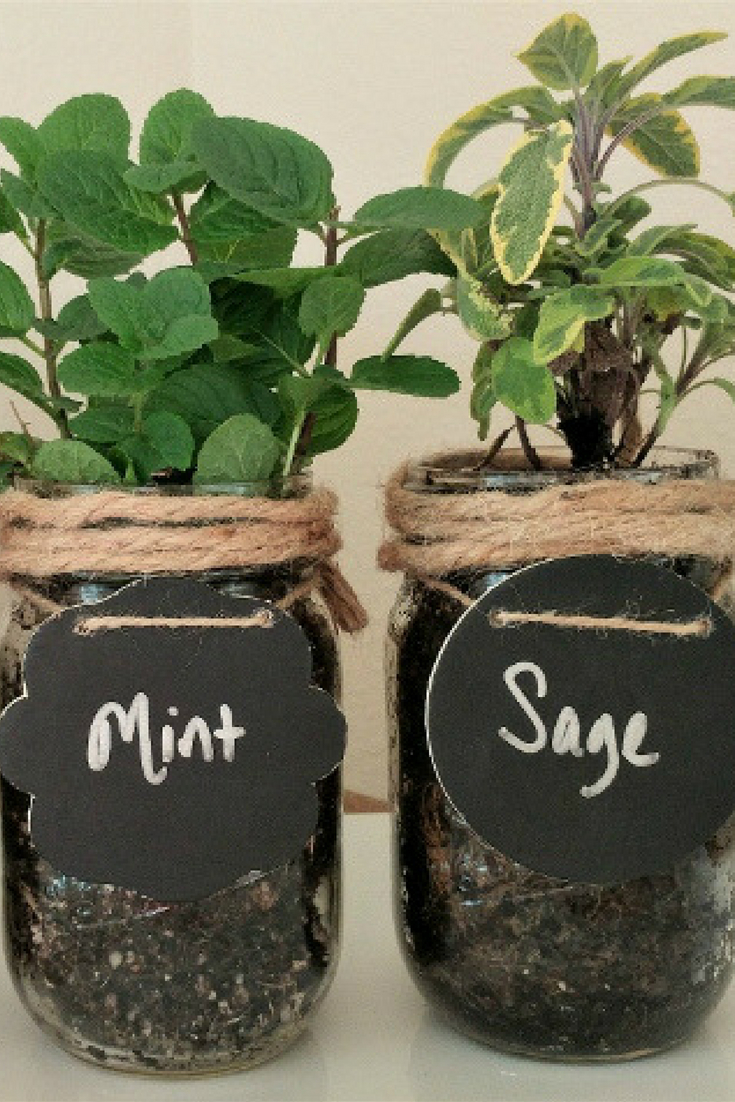 Herb wedding favors? Image via DIY Inspired on Pinterest