4 ways to get your bridal party better acquainted BEFORE the big day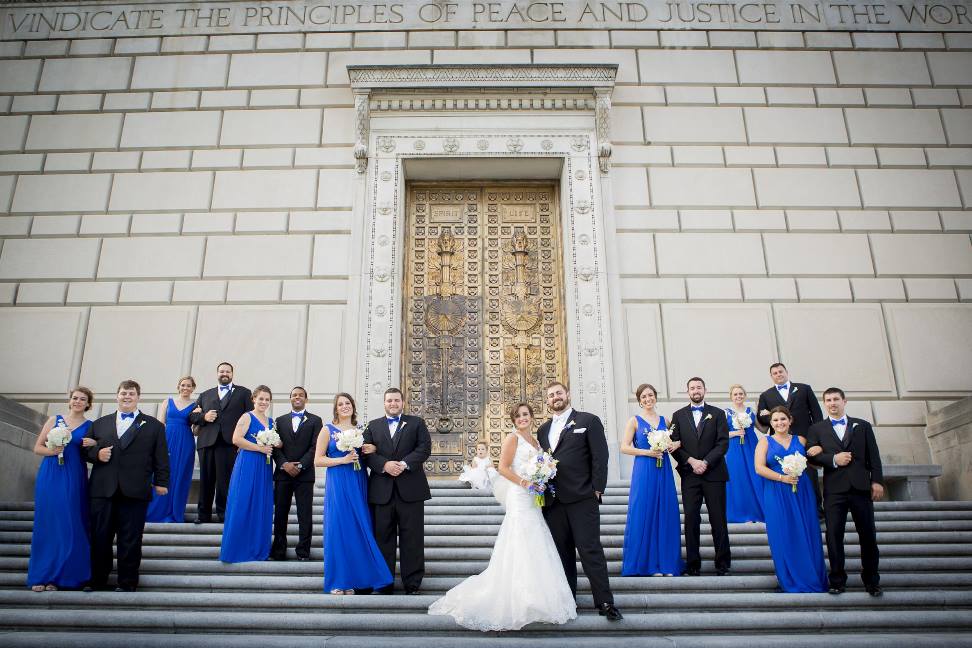 (All bridesmaid dresses by Dessy)
Remember in the film 'Bridesmaids' when a group of girls meet together for the first time? All they have in common is knowing the bride - and the fact that they are all going to be her bridesmaids. Which makes for a little awkwardness.
Unless your wedding day party is drawn entirely from friends you and your other half knew since kindergarten (and have kept up with regularly ever since), it's likely that you're going to be bringing new faces together. And of course you want them to have fun on your big day. You want to break the ice beforehand.
To help you along we've thought of a few ways to make those all-important introductions.
1. A field day
Host a field day (you know like the ones you used to have in elementary school). Have your bridal party take part in tug-of-war, a game of cornhole, three-legged races and pie eating contests. This is a great way to get creative and really allow your important friends a chance to get to know one another.
2. A meal
Breakfast, lunch, brunch or dinner – if a simple meal is all you really have time for, that's fine. Co-ordinate a few hours with your entire bridal party at your favorite restaurant or in your own home that will give them an opportunity to get acquainted.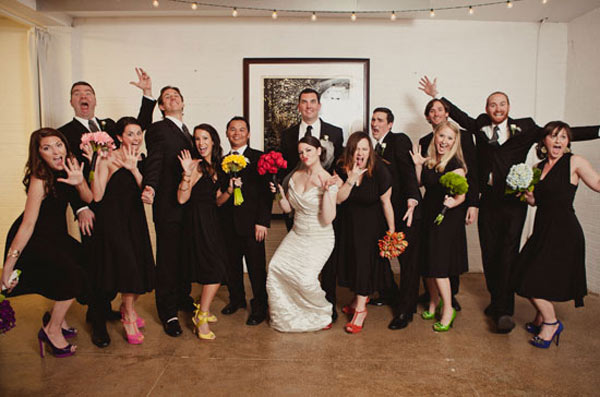 Pictures like this (with the girls in Dessy's Twist Wrap Dress) are the more memorable when the bridal party has gotten better acquainted! Everybody will be more relaxed (which makes for better images).
3. A sporting event
A great idea for both the men of your bridal party and the women. Co-ordinate a day to see a sporting event like baseball or football or basketball. Sporting events in general bring the unlikeliest of people together in the spirit of the game, so this could be a great way for your bridal party to get to know each other.
4. A cooking class
If there are no games on nearby, or the weather is unseasonal or you just want to do something different, then how about asking a professional chef to put on a cookery class for you all. This could be to make a signature dish - maybe homemade pasta - and a dessert. Don't be too ambitious with what is cooked - it's not competitive! You could host the event in your own home if you have room or ask a nearby friendly restaurant if they could help. Then finish off by eating what you've cooked (or have a restaurant meal.)
Other ideas are booking a bar and having a cocktail making class. Don't forget to ask along the groom's party too, if appropriate.
Whatever you decide, having an event to break the ice before the wedding day is almost always a good idea. People can swap numbers, work out their skill sets and get well acquainted before the wedding day itself. Who knows what new friendships will blossom as a result?