5 Things to Consider When Shopping for Maternity Bridesmaid Dresses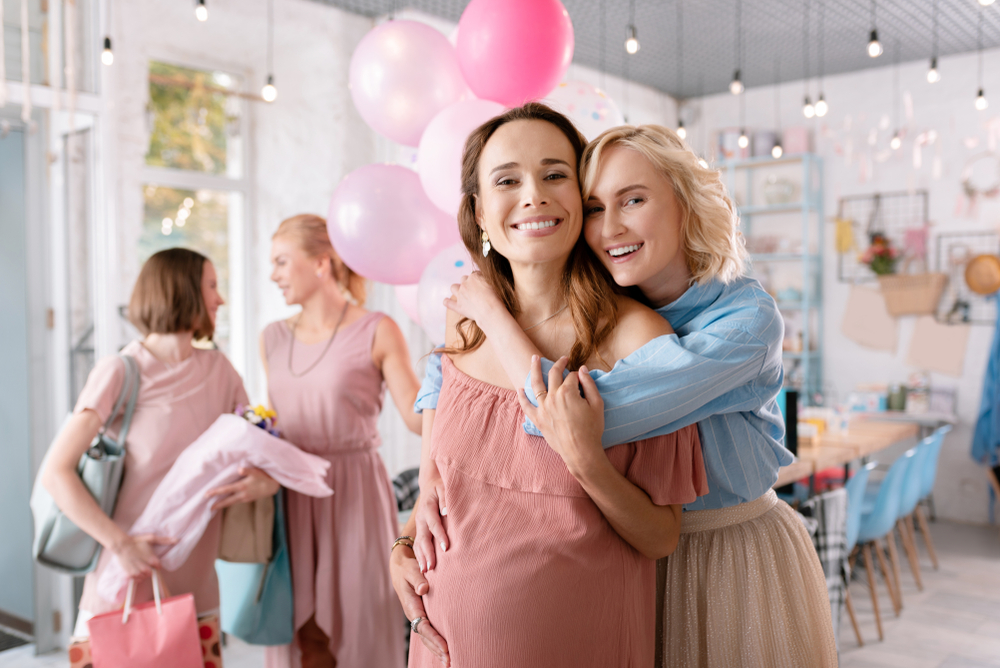 You don't need to have been pregnant before to know that it's not a walk in the park. If one of your bridesmaids is expecting, they are being a real trooper by signing on to be part of your big day.
While you don't need to go completely out of your way to accommodate a pregnant bridesmaid, there are a few things that you should keep in mind when shopping for maternity bridesmaid dresses. The little details can make all the difference to her comfort level on your big day.
Besides, she'll be incredibly touched that you took the time to consider her needs. Here are five things to consider when shopping for maternity bridesmaid dresses:
1. Pick a Reasonably Priced Bridesmaid Dress
As a mom-to-be, your friend no doubt has a lot of baby-related costs coming her way. Although she will hopefully get some much-needed items from her baby shower, she will still need to budget carefully for the cost of having a baby.
With this in mind, it's helpful to look for dresses that won't break the bank. Rest assured that there are plenty of trendy bridesmaids dresses under $150 that everyone in your bridal party will love.
2. Let Her Wear Comfortable Shoes
Unless she's some kind of masochist, no pregnant bridesmaid is going to be thrilled with wearing uncomfortable heels for hours on your big day. It's not uncommon for women's ankles to swell during pregnancy, making heels not only uncomfortable but unflattering as well.
You'd be doing her a huge favor by allowing her to wear flat, comfortable shoes with her gown. If you need to hide her shoes, simply choose a long gown that covers them.
3. Find a Seasoned Tailor
When it comes time for dress shopping, try to find a bridal tailor that has experience with measuring pregnant bridesmaids. They will take her bust and hip measurements while considering a few inches of expected growth over the coming months.
Keep in mind that it's much easier for a tailor to take in the waist than it is for them to let it out. Tell her to try and overestimate rather than underestimate how much her body will change to be on the safe side.
Before you choose specific bridesmaid dress styles, you'll also want to consider how easy it will be to alter the fabric if needed. Although stretchy fabrics are preferable for pregnant bridesmaids, they can be difficult to alter.
4. Let Her Have a Say
When shopping for maternity bridesmaid dresses, the style of the dress matters a lot. Not every pregnant woman is super comfortable with her changing body. Help her out a little by letting her have some say in her dress selection.
For instance, you can pull off the mismatched trend by having your maids wear mix-and-match bridesmaid dresses. Your pregnant bridesmaid can choose a flattering color that's perfect for her while also staying within your wedding color palette.
Keep in mind the choice of fabric as well. Although satin is an elegant option, it may not be a great choice for a pregnant bridesmaid in the summer. Overactive sweat glands during pregnancy can lead to some embarrassing sweat stains!
For ultimate comfort and fit, you can't go wrong with an empire waist. An empire style will hug in all the right places while giving her belly room to breathe.
Chiffon is a stunning fabric that is soft and light — perfect for spring and summer weddings. If you're not sure about a specific fabric, you can always order a fabric swatch from Dessy to see it in person before you buy.
When to Order
You probably know that a pregnant woman's body changes dramatically over the course of nine months. This can be tricky for brides because they typically order the dress six months prior to the wedding date.
If you've ordered a maternity bridesmaid dress from Dessy, you don't need to worry too much about this. Our bridesmaid maternity dresses are designed to accommodate a growing belly, after all.
But if you're ordering a regular bridesmaid dress, you may want to order your it with extra length (a bump can raise the fabric) and factor in time for alterations.
In either instance, you should still have your tailor available in case you need to make slight adjustments as your wedding day nears. Considering that most women go up a cup size or two during pregnancy, you may need a bust alteration at the very least.
Choosing the Perfect Maternity Bridesmaid Dress
If one of your bridesmaids is expecting and they're still game for being in your wedding, congrats! You have a loyal friend who is willing to suffer some discomfort to be by your side on your big day.
To show your support and appreciation, the least you can do is make her comfortable with what she's wearing the entire day. By keeping these dress tips in mind, you'll both be happier on your wedding day.