Five Tips for Picking Out a Bridesmaid Dress for Your Petite Bridesmaid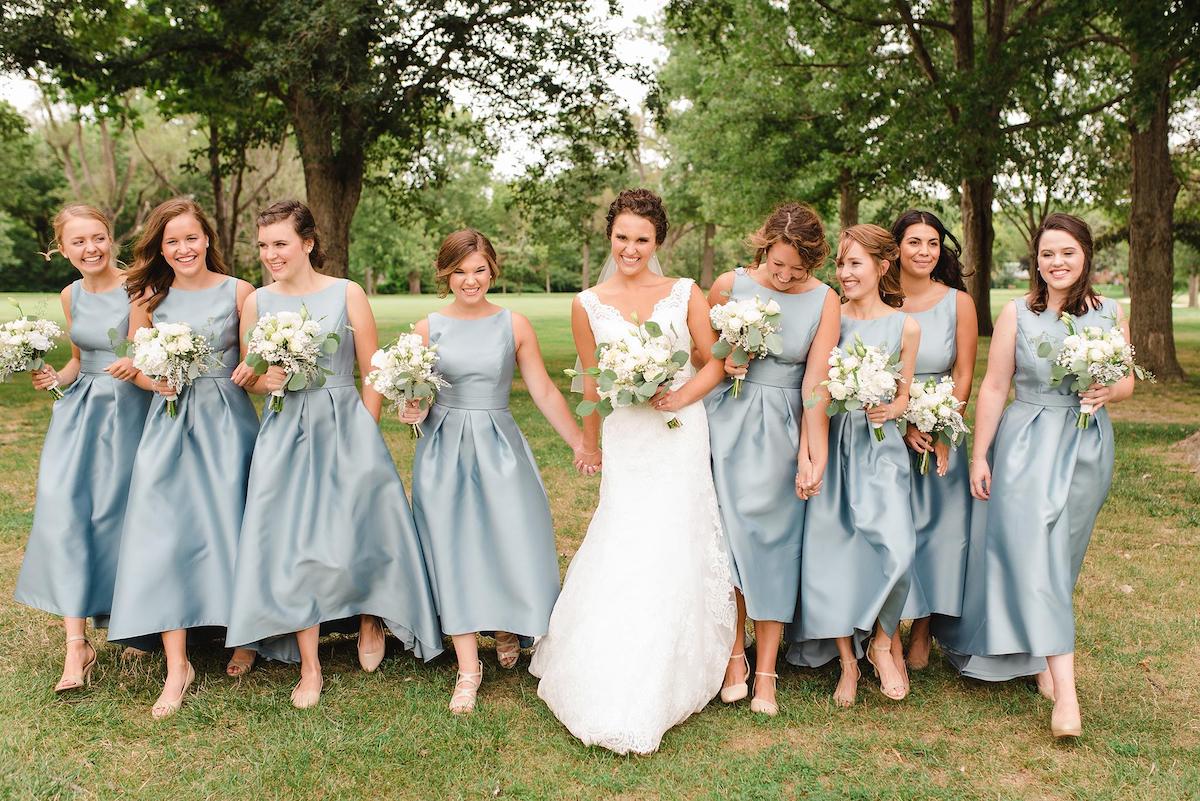 #DessyRealWeddings - Bridesmaids: Alfred Sung D706, Color: Smoke Blue
While shopping for bridesmaid dresses can be tricky for any bride, it's especially difficult when members of your squad are vertically challenged. Fabric always seems to pool at their feet, certain dresses don't line up with their proportions and the wrong silhouette can make them look like a little kid playing dress up.
While it can be tough to find petite bridesmaid dresses for your shorter besties, it's far from impossible. By keeping the following six tips in mind while you shop, you can choose the perfect dress style to flatter their smaller size and make them feel comfortable on your big day.
1. Know Where to Shop
Want to make dress shopping for petite bridesmaids a lot easier? Start by shopping at places that carry additional dress sizes beyond the typical 2-16.
Bridesmaids come in all unique sizes and shapes, so why limit them to these dress number sizes? For this exact reason, The Dessy Group carries bridesmaid dress styles in sizes 00-30W to make bridesmaid dress shopping easier on everyone.
Having a one-stop-shop for all your bridesmaid dresses is a huge stress-reliever, not to mention a big time-saver. Plus, this will make it much easier to keep your bridal party coordinated with the exact colors and dress styles you had in mind.
2. Pick a Style That Elongates Her Figure
For shorter bridesmaids, it's important to pick a dress style that adds inches to their frame. Here are a few style tricks to create this illusion:
Choose a dress with a shorter hemline or a thigh slit.
Keep the dress one color (i.e., avoid color-blocking with a two-piece dress).
Show off more skin with a sleeveless gown or plunging neckline.
Want to boost the illusion further? Have your bridesmaids wear elegant updos and nude heels for a lengthening effect.
3. Choose Fitted Styles
When shopping for your petite bridesmaids, be wary of anything too billowy or oversized. Shorter gals need to have fitted bridesmaid dresses; otherwise, they can easily look like they're drowning in fabric.
If you've fallen in love with a loose, boho-style bridesmaid dress, you can still dress your shorter bridesmaids in a flowy style. Just make sure that it nips in the waist to keep things slightly fitted.
4. Expect Tailoring
Tailoring is practically guaranteed for shorter members of your squad, especially if they're wearing a long bridesmaid dress. While this problem can be slightly helped with a chic pair of heels, your petite bridesmaid will probably still need their dress to be hemmed.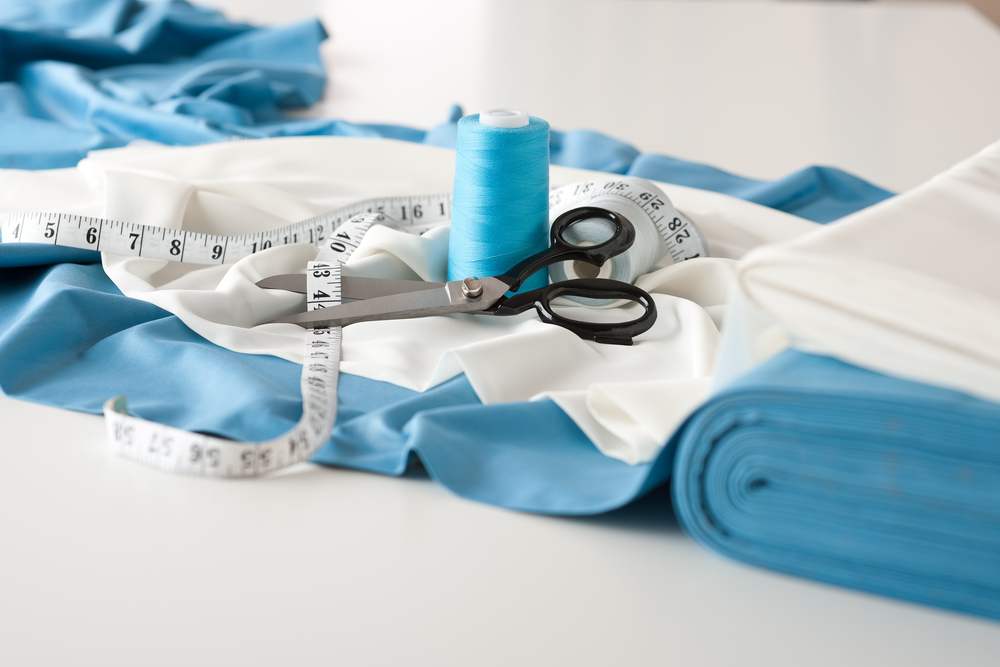 Good news for you: The bride typically doesn't pay for dress alterations for her bridesmaids. However, you'll still want to keep this in mind so that you can schedule an appointment with a good tailor and stay on track with your wedding planning timeline.
5. Embrace Mix-and-Match Bridesmaid Dresses
One way to take the stress out of shopping for petite bridesmaids is by letting them pick their own dress style. After all, they've had years of experience shopping for their petite frames. They probably know all the tricks in the book to make themselves look taller.
Plus, opting for mix-and-match bridesmaid dresses means that every member of your squad is happy with what she wears. Whether your bridesmaids are petite and plus-sized or tall and lanky, everyone is guaranteed to find a gorgeous dress that fits their unique shape.
Best Bridesmaid Dresses for Petite Women
Finding a flattering bridesmaid dress for your petite bridesmaid doesn't need to be daunting. Whether she's petite with an athletic body, busty petite or simply petite all-around, she's sure to look amazing in these bridesmaid dress styles.
A-Line Dresses — Just like your maid of honor, A-line bridesmaid dresses will never let you down. This dress style is flattering on virtually all body types, including petite frames.
Plunging Neckline — To elongate your bridesmaid's smaller stature, choose a bridesmaid dress with a plunging neckline. The deep V-neck will accentuate the neck to create a longer look.
Spaghetti Straps — Basically, anything that shows off the neck and shoulders will help create the illusion of being tall. Spaghetti straps and sleeveless bridesmaid dresses bare just the right amount of skin and will make your shorter ladies look incredible.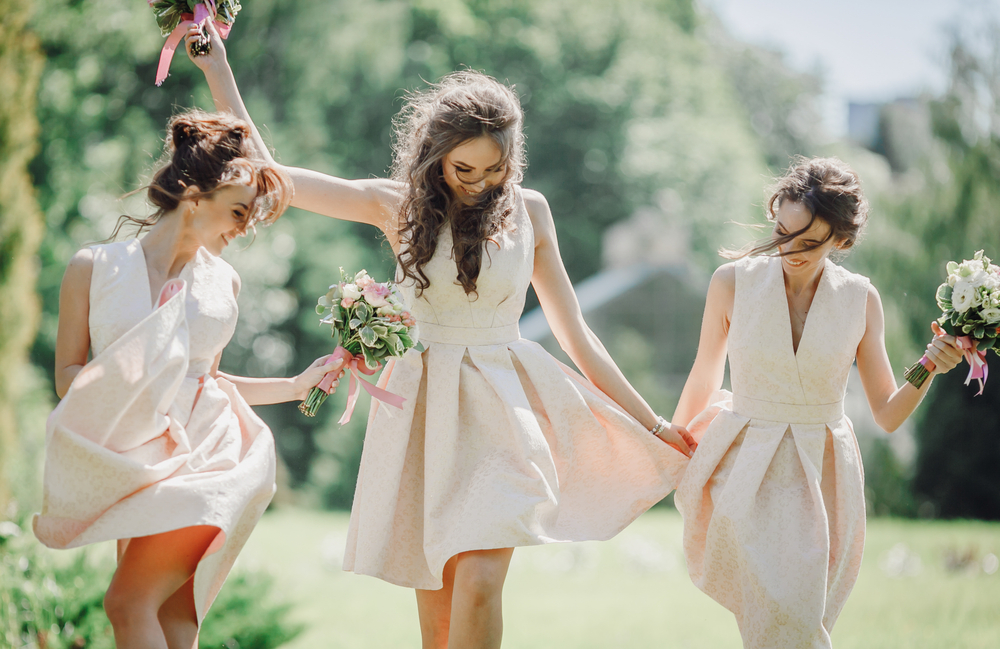 Short Bridesmaid Dresses — When in doubt, outfit your bridal party in short bridesmaid dresses. The shorter hemline will instantly add inches to your shorter bridesmaids.
Jumpsuit with Heels — Monochromatic jumpsuits can be an incredibly chic look for your entire bridal party and make shorter gals look taller, but only if you choose a flattering style that fits well in the waist.
Micro-Floral Bridesmaid Dresses — Big and splashy florals can be distracting on a small frame and just aren't flattering on petite bridesmaids. Micro-florals, on the other hand, can look gorgeous on your shorter besties without being too overwhelming.
Final Advice
Picking a bridesmaid dress for the petite members of your squad shouldn't be a big deal. The last thing you want to do is to make them feel ashamed of their small frame by insinuating that they're difficult to shop for.
If you're struggling to get the perfect fit for your bridesmaids — petite or otherwise — you can always reach out to a Dessy stylist for assistance. We'll help you find a flattering style for each of your besties that will let them shine on your big day.