Fit & Size Recommendation
We want you to look and feel amazing on the big day! Our size recommendation tool will help you effortlessly choose what size bridesmaid dress to order. Bonus, it's super simple!
---
Here's how:
1. Determine your measurements by measuring yourself or getting professionally measured.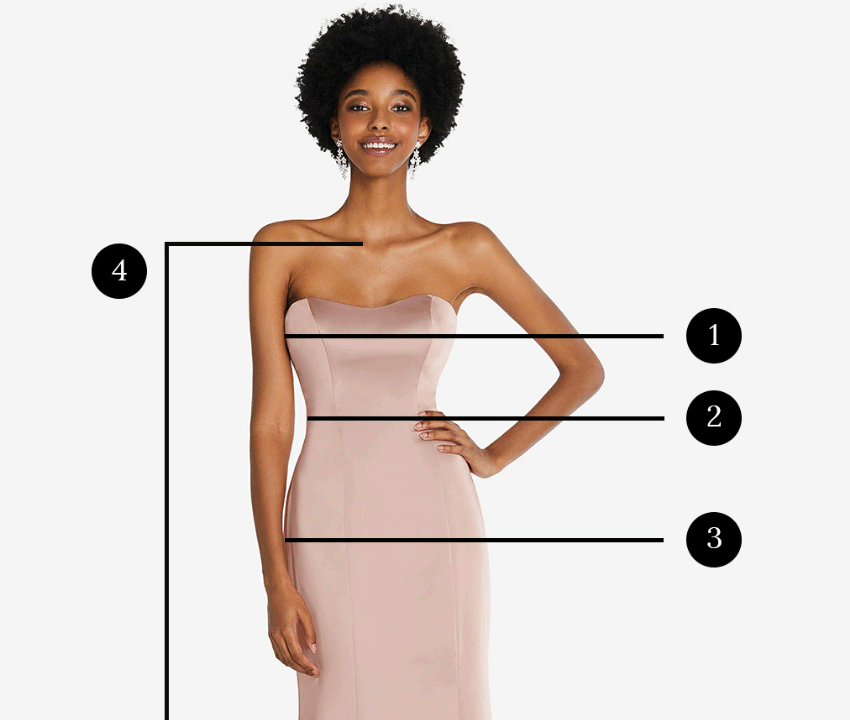 2. Enter your measurements by clicking Choose Size, including your height and your typical size.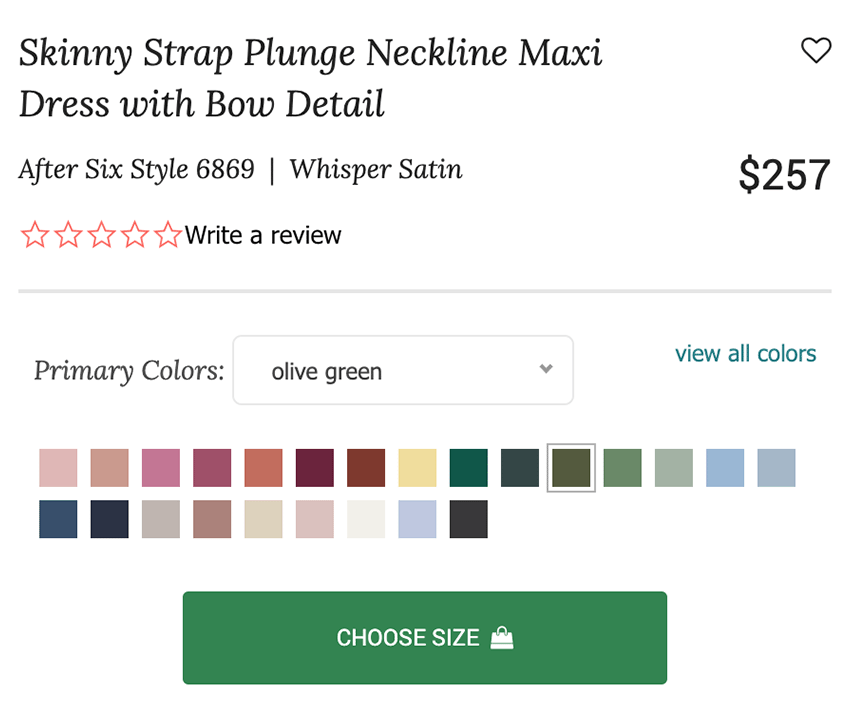 3. Get a size recommendation. We'll compare your measurements with our size chart and style guides for you.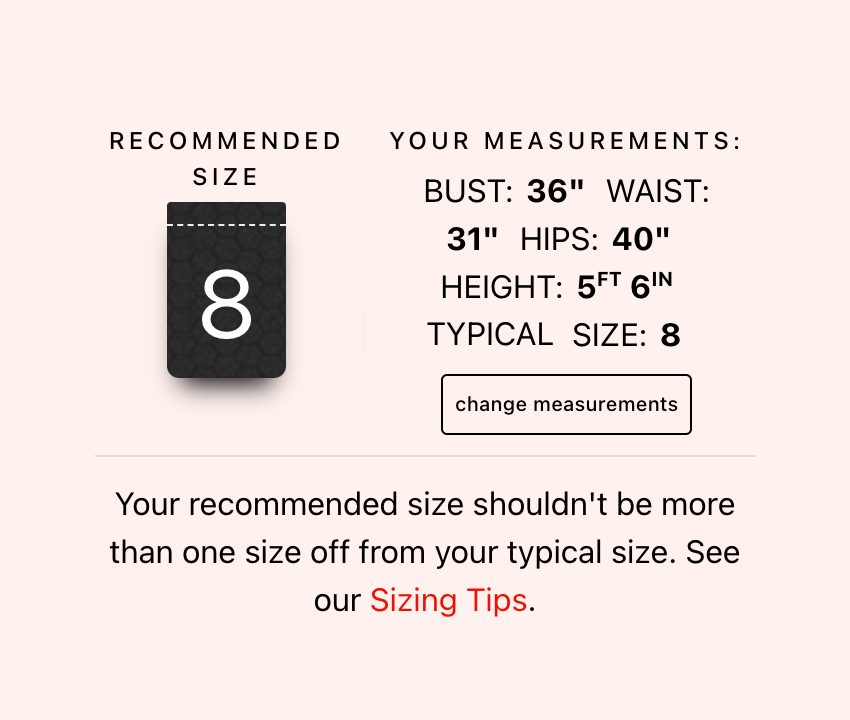 Your size recommendation may differ from style to style depending on the fabric and cut.
---
Why should I get a size recommendation?
A lot goes into determining the ideal size for you. The dress design and fabric can make a huge difference in choosing what size will fit you best — like whether a dress is fitted, has a full skirt, or is made from a fabric with a generous amount of stretch or no stretch at all. We take all these factors into account, behind the scenes, when providing you a recommended size.
Are size recommendations accurate?
Our size recommendation can only be as accurate as the measurements you provide us. Accurate measurements are essential for an accurate recommendation, especially your natural waist measurement. We find that inaccurate waist measurements most often affect sizing.
If I order the recommended size, does it mean I won't need alterations?
Formal dresses are sized to fit a wide range of body shapes, sizes and heights. Our size recommendation will provide you with the standard Dessy size that will work best for you based on your measurements. This means alterations such as shortening the hem, taking in the bodice or shortening straps are often needed to obtain your best fit.
Do you use my measurements to make my dress?
Sorry, we don't make custom dresses using the measurements you provide. Our fit tool uses your measurements to compare against our size chart and style specific sizing guidelines to provide you with your size recommendation. We may also review your measurements and reach out if we feel you haven't ordered the best size for you.
Why are you asking for my height?
Sharing your height will give us a checkpoint to notify you if you would benefit from ordering extra length on full-length styles. Just keep in mind, the extra length option adds a fixed amount of length, so you may need to have the dress hemmed to your desired length.
Why are you asking for my typical size?
Sharing your typical size will give us a checkpoint to notify you if you may need to check your measurements or contact us for help choosing the right size for you. Keep in mind, your recommended size shouldn't be more than one size off from your typical size.
---
Got sizing questions? Ask a Dessy Stylist. We're happy to help!