Bridesmaid Responsibilities & Duties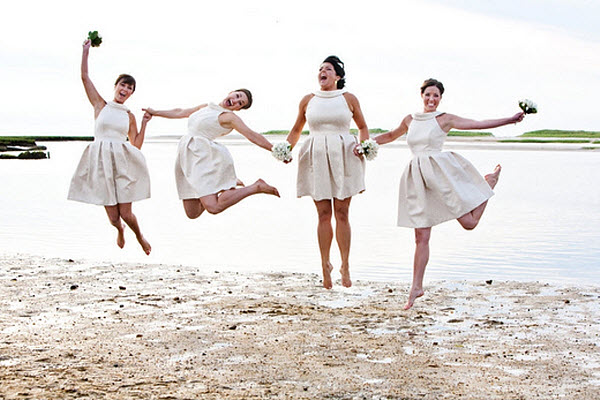 I'd like to share with you a breakdown of your bridesmaid responsibilities. The most important thing to remember is to just have fun and make some great memories. Especially focus on the last responsibility listed, it's SO important.
Your best friend found the love of her life. You were there for her through all the dating drama. You were there with a listening ear when she was hoping he'd just ask already. Then, he popped the question and you were there to celebrate with her! Now, she's asked you and her other closest friends to be her bridesmaids. She didn't just choose anyone, she chose YOU, and you have some important duties to fill. What's great is they are full of fun and crazy times that you will remember fondly forever
Emotional Support
The bride may at times feel overwhelmed from the details of planning. As bridesmaids and overall good friends, you are built-in great listeners. Pitch in when needed and give out hugs at all times. And, when all else fails, go to that favorite happy hour place!
The Bridal Shower
The party where the bride get showered with gifts! As bridesmaids you can plan this fun gathering with or without the bride depending on how much you want her to be involved. One definite is to get a guest list from the bride so you know who to invite. Keep it lighthearted and fun! Maybe pick a theme and go crazy with it decorating and picking out yummy food!
The Bachelorette Party
Once an unassuming evening sharing secrets and stories among quiet ladies, bachelorette parties now easily compete with the bar-hopping raucous excitement of the notorious bachelor party. However, you may simply want to have a quiet evening in with the bride's closest friends and some good martinis. Another option to consider is the new trend in having a joint bachelor/bachelorette party. As her best ladies you could plan this evening with the groomsmen.
Hostessing
One of the main functions of a bridesmaid throughout the whole wedding process is to serve as representatives and cheerleaders. Help with introducing people and yourselves to make relatives and friends feel comfortable. And, of course, having tissues on hand for the ceremony would be an extra bonus!
Dancing up a Storm
Have fun!! You have made it to the reception and now the only duty is to have a great time. Once the band or DJ starts playing get out there and dance the night away and celebrate how all of the preparations made the day go without a hitch! Congrats!
Image by Bello Photo